It looks like I'll have to cancel - my garage is too small!
I bought my house 13 months ago, and it has an attached two door two car garage. It's a 1932 house and the garage bays are pretty tight for my Sentra and my wife's Jetta, so you can only imagine how the Model S fills it up.
Well, I took a tape measure to the dimensions, width, depth, etc. but I still couldn't quite picture whether it could functionally fit in my garage.
So I got a friendly TM forum goer (Ranjit) to bring his Model S over to give it a proper test.
When pulled forward ALL THE WAY, it really restricts the entrance to the basement, we'd have to slip past it every day.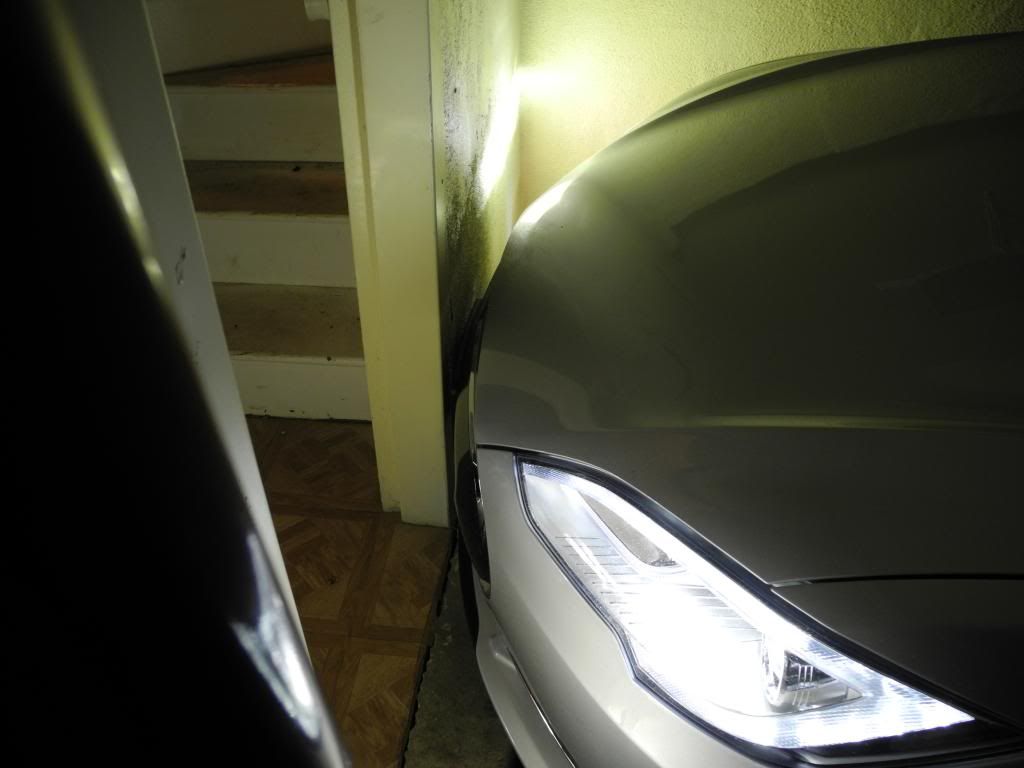 And even when pulled forward all the way, there's only about 3 inches of clearance in the back for the garage door.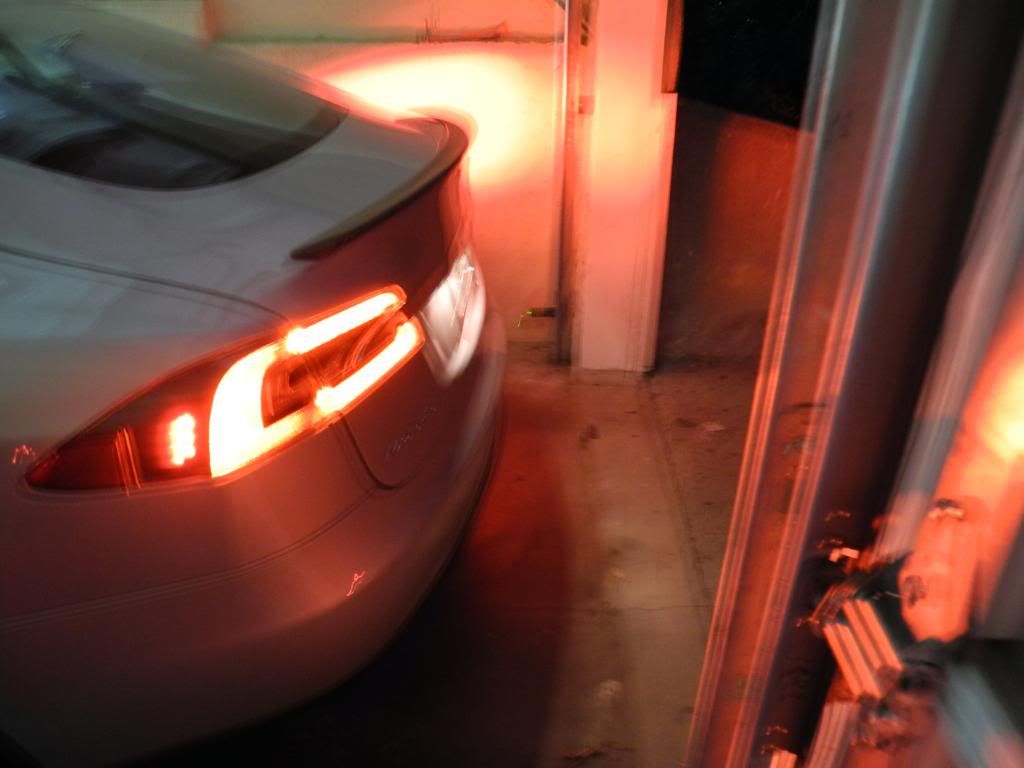 This photo doesn't really do the width justice, but I'd have to manually fold in the left mirror every time I got home, and even then it's a harrowing experience getting through the opening - maybe 4 inches of clearance combined left to right.

That support pillar is going to be replaced and relocated (with the red steel jack post you see in the back of the photo) regardless, so that's not as big of a deal (as it was, Ranjit couldn't even get out of the car once he pulled it in) but clearing the entrance to the garage was incredibly tight.
Now, I'm a very good parker and I'm sure I could manage to cram the car into and out of my garage on a daily basis. But would I be happy having to do so? No, I realize I would not - and that one time in a thousand that I scraped the hips or the outside mirror would drive me up the wall.
It is such a beautiful car. I just wish it wasn't quite so gigantic.
:(
I guess my Sentra lives another day...when is the GenIII coming out again?