I NEED this
I think we've talked about this before, but I would like different skins for the Model S UI.
The first thing I would want is an 8-bit skin. Here is an extremely ROUGH mock up of what I'm talking about. I hope you get the idea though. I crossed out in red the portions which I did not bother to try to convert to 8-bit. I'm no sprite artist and you do NOT want to see my attempt to make an 8-bit version of the car there on the left lol. A sprite artist would be able to come up with something nice and "cute". For an 8-bit theme you couldn't have all of the shadows and gradation in the background.
(click to enlarge)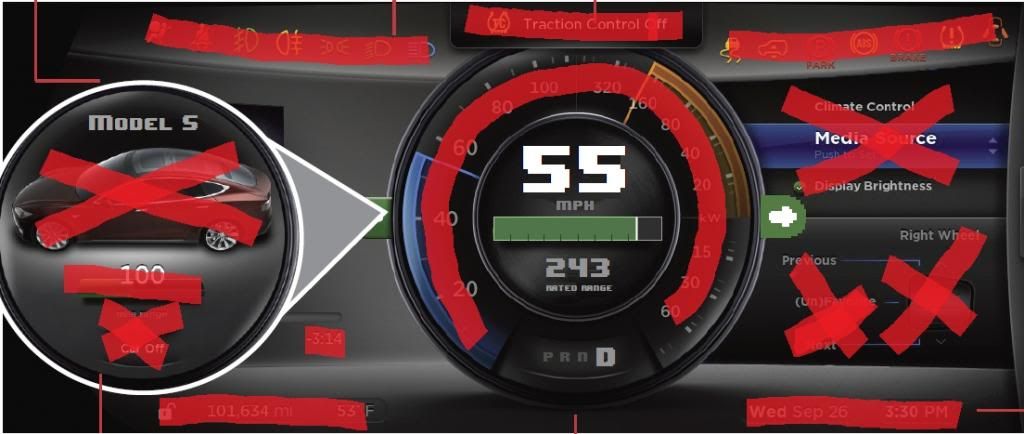 Again, I imagine that a graphic designer could come up with something completely awesome, and it doesn't necessarily have to be what I tried to do here, which is to try to just take the existing screen and just straight "convert" it to 8-bit.
Here is the original shot which I took from the Model S manual for comparison: