1,000 bodies produced! Go Tesla!
https://twitter.com/elonmusk/status/262605962005868544
V proud of Tesla team for completing 1000th Model S body. More cars made this month than entire rest of year pic.twitter.com/k8XWaEth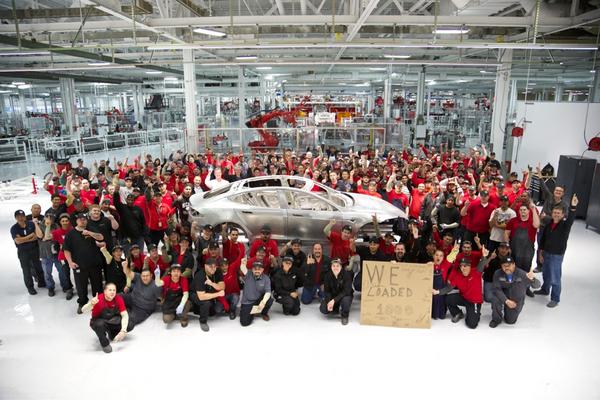 Very awesome! Fits right in with my prediction that we'll be seeing either Canadian Sigs or general production cars hitting the line before the conference call on 11/5.